Engaging and rewarding Africa through unique sports & digital entertainment experiences
Who We Are
We are the leading Sports and Digital Entertainment platform in Africa. Using innovative technology, delivered through our online and agency platforms, we bring fans and communities closer to the sports and games they love.
What We Do
We're innovators and pioneers. Combining technology, customer insight and talent to give African sports fans a better, more rewarding and engaging experience. We enable individuals to realise their dreams by becoming part of our agent network and in so doing help nourish the communities in which we operate. We are focused on Africa and building the best product for the local market, because we truly believe in Africa's potential.
Why We Are So Successful
Our world class team is a merit to our success. We are fueled by passion and guided by our core values. We are an inclusive and welcoming environment, where everyone's opinion has a place. We continue to listen to our customers and always incorporate their feedback.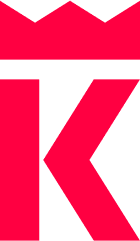 Join our Kingdom today